Year-long Project
The votes are in and 2018's year long project is AUTUMN KALEIDOSCOPE, designed by Lorene Salt, who will join us as teacher via Skype for two sessions.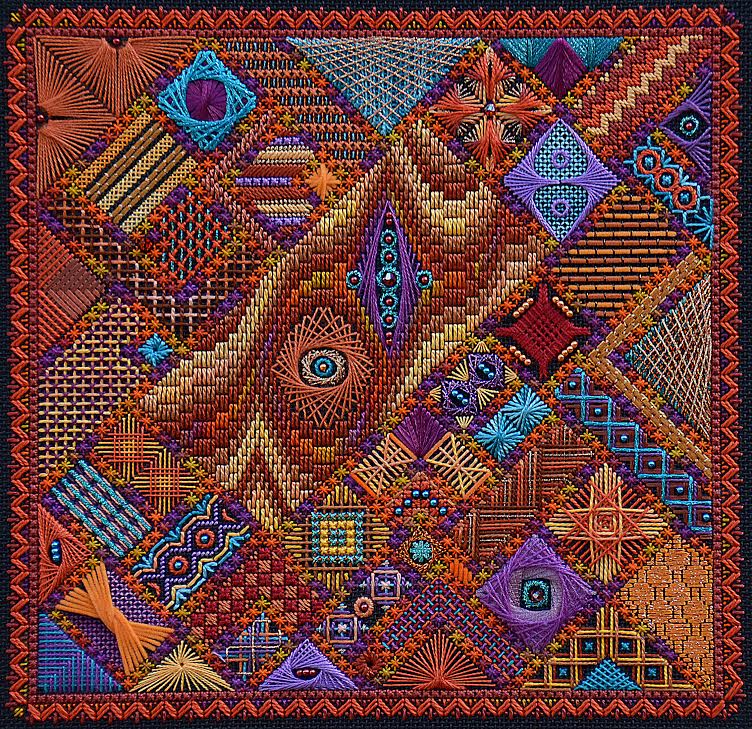 Members can purchase the instructions only for an approximate cost of $40. A full kit can also be purchased in this Autumn colorway from a U.S. shop that works with Lorene, for an approximate cost of $140. (Photo is Autumn colorway on black canvas.)
If providing your own materials --- Design Size: 9-1/4" square on 18 count mono canvas, so cut your canvas and choose your stretcher bars accordingly. If we need to ship this to you, you will pay additional costs for postage. Sign Ups for the project are due by January 15, 2018. There is pre-work for the project.
You must be a current member of Needle Artists by the Sea to participate in the 2018 Year-Long Project, "AUTUMN KALEIDOSCOPE"